New Book: Portraits of Beauty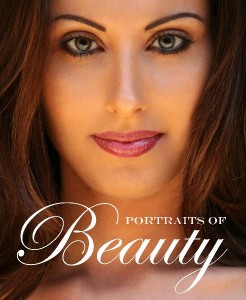 So I've been in travel hibernation for a few weeks, but not asleep! One of my primary projects during this time has been the creation of my first model photography book, Portraits of Beauty.
Here's an excerpt from the book jacket:
"The soul that can speak through the eyes, can also kiss with a gaze"
– Gustave Adolfo Becquer
Of all types of model photography, the portrait is ultimately the most intimate. It transcends mere physical beauty to offer a deeply personal window into the soul, a glimpse of infinity as form and essence are captured in a single frame.
Portraits of Beauty is a collection of model portraits taken between 2003 and 2008 in Chicago, Minneapolis and Iowa, a photographic ode to some of the most remarkably beautiful women to grace the American Midwest.
You can see more detail, view the first 15 pages, and buy the book here as an 8×10 hardcover with premium photo-quality paper. Buy 10 copies today!